People give their dogs way too much credit.
Walking home just now I overheard a lady hollering at her dog, Buddy, "Not that way! No! Not that way! Go around the fence, around the fence."
Really?
First off,  Buddy wasn't even looking at his owner lady to know which way it was that he wasn't supposed to go.
And second, I'm pretty sure that "that way" isn't commonly translated into the canine vernacular.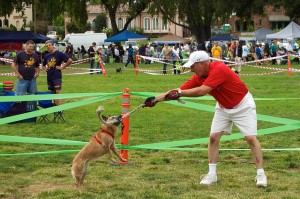 Related Posts: