Mike just found an old spool of dental floss in his car, leading it to resurface in our bathroom.
This isn't just any dental floss however. According to the bold packaging label, this is "high tech" dental floss.
Does the audacity of this strike you?
I mean, we're talking about a company that makes a glorified piece of string calling its product "high tech."
Give me a break.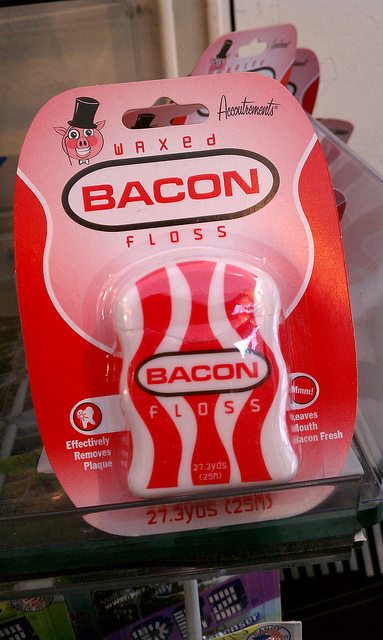 Related Posts: