Well, I turned in the last paper of my graduate school career last night.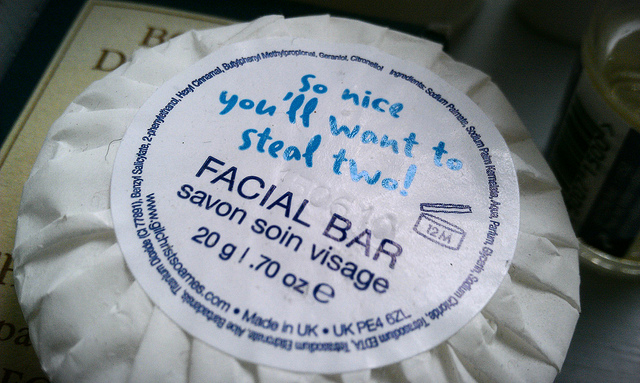 It's official. I'm on the job hunt.
Here's hoping that the stockpile of hotel soaps and lotions that I've been hoarding since I was 10 lasts until I find a real job … or at least until I make it through the interview process.
Related Posts: